News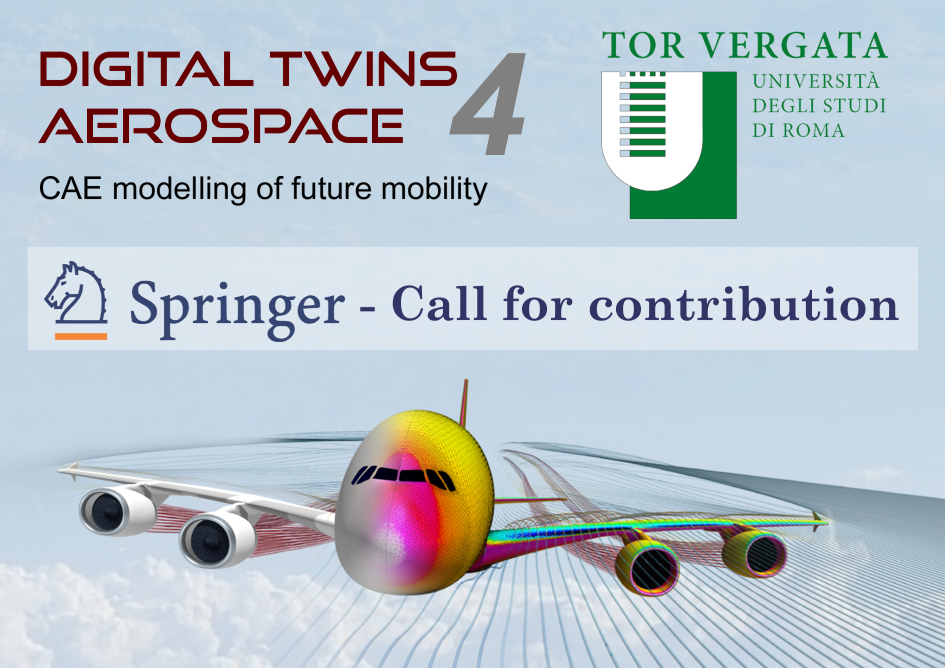 December 14th, 2022 the University of Rome "Tor Vergata" guested the workshop titled "Digital Twin for Aerospace". The event was an occasion for researchers and engineers, from both academia and industry, to present the status of research on numerical analysis and design methodologies in the aerospace field. The topics focused on methods suitable to improve the design process of aircraft, rockets and satellites but it also offered the opportunity to highlight how other fields of engineering can benefit from the availability of numerical tools able to efficiently model the physics involved in complex mechanical systems.
Papers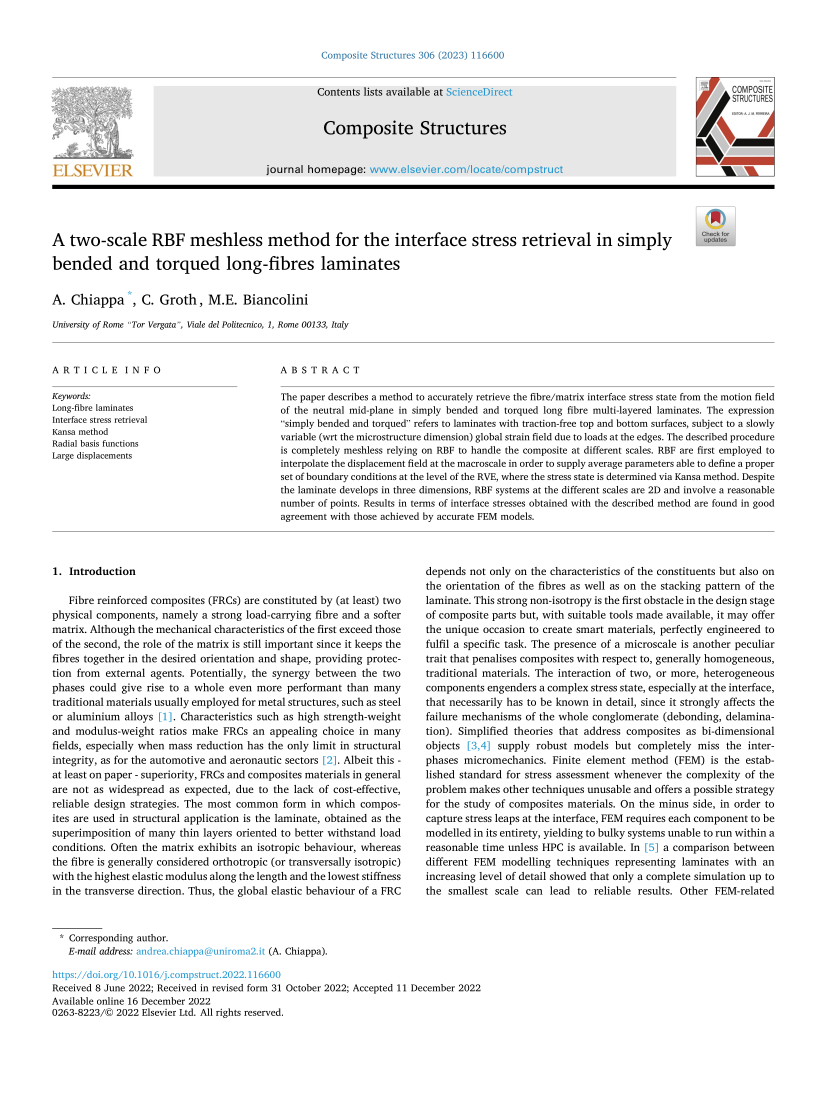 We have just released Our new work focused on the meshless interface stress retrieval for long fiber composites.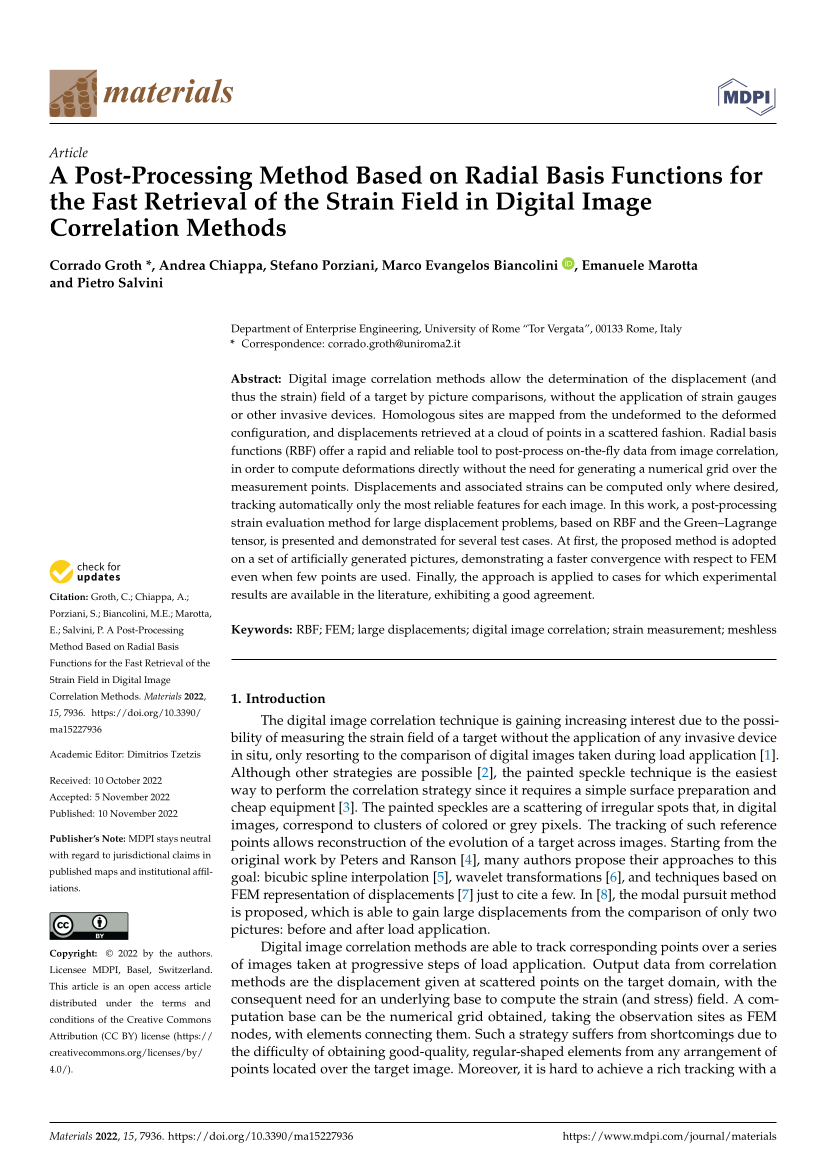 Our latest work, on the meshless strain computation from Digital Image correlation (DIC) data characterised by large dispolacements, was published in Materials.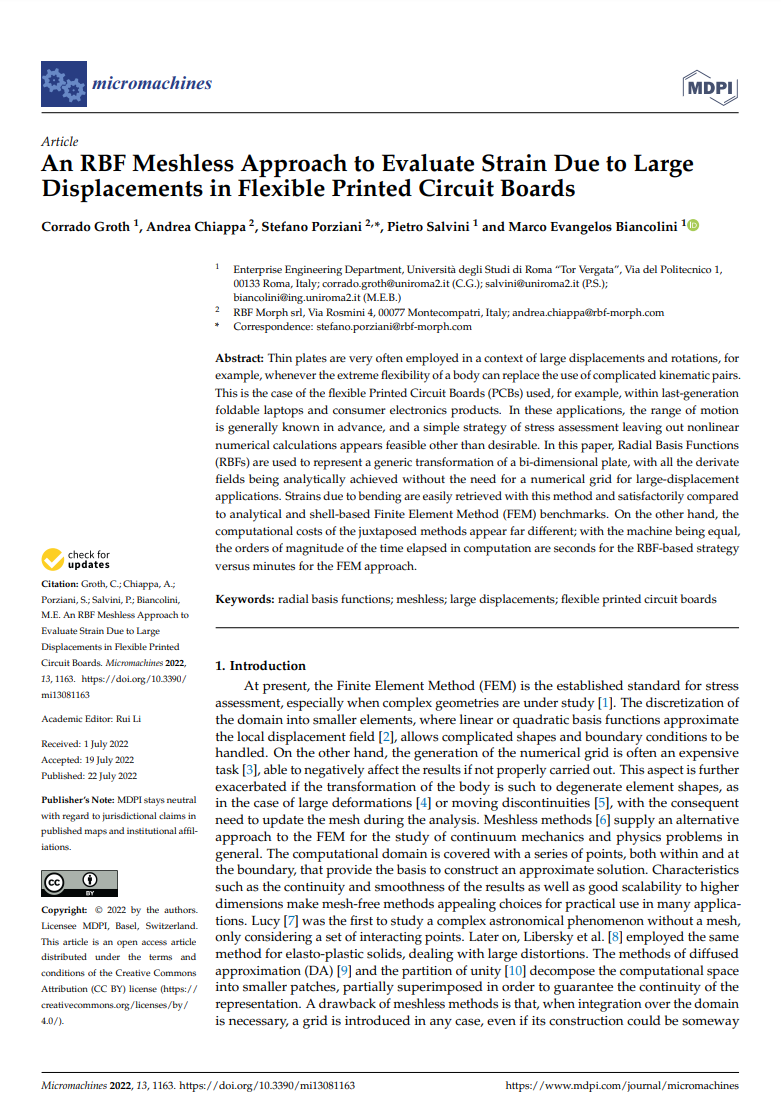 Our new work, focused on the meshless computation of strains for large displacements in flexible circuit boards, was published in Micromachines.